Friederich Automotive & Radiator, The Best Truck and Car Repair Service in Belleville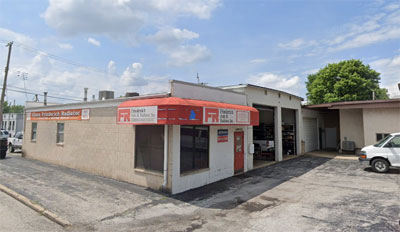 Get top-notch auto repair services today at Friederich Automotive & Radiator. From AC repair to transmission services, our goal is to offer expert auto repairs at an affordable price. We are conveniently located near you in Belleville. Come by our shop at 523 S High St or call today to schedule an appointment at 618-277-5954.
Quick and Trouble-Free
We know your time is money. Most truck or car maintenance services can be completed while you wait. Many repairs such as AC repair, brakes, and transmission repairs will be performed that day. Straight forward or complicated, our mechanics will get your auto repairs done quickly and get you back on the road right away.
"Will this car repair cost a lot?"
This is probably one of the most frequently asked questions we hear. At Friederich Automotive & Radiator the answer is almost always "No". We keep repair costs low and provide one of the most affordable auto repair services in Belleville. If you live or work in the Belleville area, then you probably have a few things you need to spend your money on rather than car repairs. We get that! We help you keep the cost of car repair under control by providing transparent estimates and money saving options when possible. No one wants to end up paying for unnecessary auto repairs or extra services. At Friederich Automotive & Radiator you can expect affordable, easy and worry-free service.
The Friendly Auto Repair Specialist In Belleville
We love to answer the phone so call today and talk with one of our friendly auto repair specialists. Start your next car repair off on the right foot with friendly service from Friederich Automotive & Radiator. We believe service with a smile is just as important as high-quality work. We thrive on the opportunity to meet your expectations. From transparent estimates to taking the time to explain your repairs and costs, we look forward to providing you with a 5-star service every time.
Call today to schedule an appointment at 618-277-5954 or email us.
See What We Do!
4x4 Services, AC Repair, Alignment, Brakes, Car & Truck Care, Domestic Cars & Trucks, Electrical Services, Electronic Services, Engine Maintenance, and General Services
Friederich Automotive & Radiator offers auto repair services you can count on!
Vehicle
tips
According to recent studies, 5 percent of all motor vehicle fatalities are clearly caused by automobile maintenance neglect.
Testimonials
Siri V

, 08/19/2018
I am so thrilled to have found a trustworthy and amazing repair shop! They are the BEST! Helpful, flexible, competent, easy to talk to and work with! They think about your whole situation and offer insightful recommendations! I feel lucky to be one of their clients!
view all reviews